MobiBox is the ultimate solution for advertising agencies, publishers and affiliates as it offers an omnichannel marketing approach that can easily handle large-scale campaigns. With a real-time bidding marketplace, this robust platform optimizes campaign performance and delivers cost-effective results. Take your marketing efforts to the next level with MobiBox's innovative approach.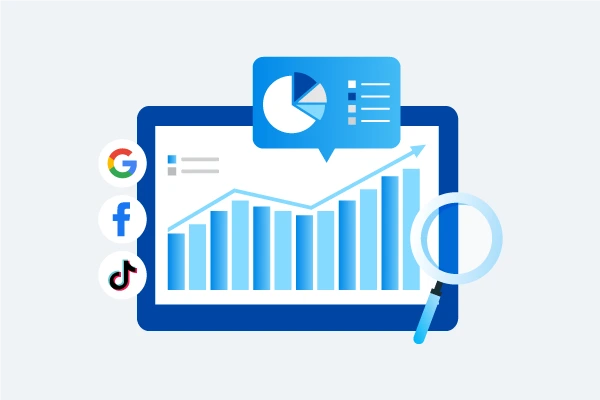 Advertising Steps
Generate revenue by launching campaigns and monitoring their performance
Sign-up
Sign-up as a Publisher on MobiBox to start generating revenue
Check the available templates combining different offers to start your campaign
Start Earning
Start earning revenue by promoting those offers to your target audience
Core Benefits
These benefits are common between affiliates and social media agencies.
Centralized Platform
MobiBox offers publishers a single platform to manage all their campaigns, with comprehensive tracking solutions and service hosting in one place. This streamlines the process and eliminates the need to juggle multiple platforms, making campaign management easier and more efficient.
MobiBox Pixel API allows publishers to track and optimize the efficacy of their campaigns in real-time, notifying them of conversions produced by the campaigns that have been launched.
SDK Integration
MobiBox provides publishers with an easy integration SDK for Android and iOS. This SDK offers conversion funnels and landing pages that increase conversion rates, providing a seamless and effective user experience.
Fraud Prevention
MobiBox advanced cybersecurity technology provides comprehensive solutions to prevent fraud, ensuring the safety and security of publishers' campaigns. By leveraging this advanced cybersecurity technology, publishers can enjoy peace of mind knowing that their campaigns are protected against fraud.
Affiliates and SMA Benefits
User-Friendly Platform
Easy sign-up and onboarding process
Simple and intuitive interface
Simplified campaign optimization
Performance Boosting through Advanced BI Reporting
Higher conversion rates
Increased revenue
Higher ROI
Efficient Ad Acquisition with MobiBox Agile Solution
Time-saving and cost-effective back-office capabilities
Increased customer engagement and retention
Exclusive Social Media Offers
Customized KPIs solutions
Efficient and reliable customized metrics including CPA and CPI
Optimized ad performance
Large-Scale Campaign
Delivery Global Coverage

Streamline Your Business with Our All-in-One Solution: Monetizing, Hosting, Payment Management, Advertising, and Real-Time Insights.