Are you, as a Direct Carrier Billing (DCB) aggregator, struggling to support connectivity with advertisers and guide them through the process due to technical difficulties, knowledge gaps, compliance issues, integration challenges, and limited resources? And have you considered using a SaaS platform, to help overcome these challenges and provide your clients with the best possible experience? Our turn-key platform is designed to seamlessly onboard your clients and connect them to our comprehensive solution. With our help, you can easily build and host their services without worrying about the complexities of the business. From secure hosting solutions and marketing compliance to streamlined business models and enhanced customer reach, Mobibox is your solution.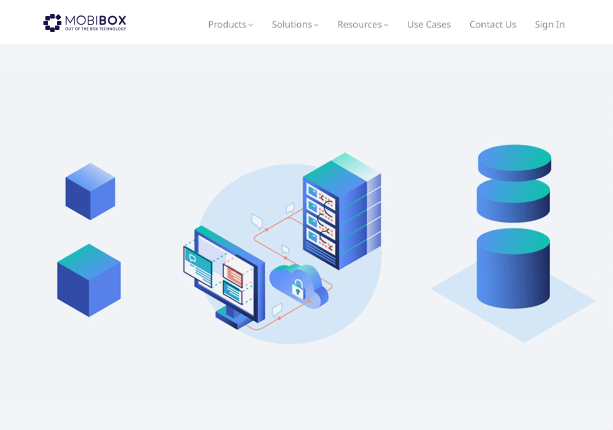 Streamlined Onboarding
With Mobibox, DCB Aggregators can onboard their clients with ease, without worrying about the complexities of the business, such as user acquisition, security, compliance, and landing pages. Our turn-key platform is designed to help DCB Aggregators achieve their goals with minimal effort and maximum efficiency.
Easy Service Hosting
With Mobibox, DCB aggregators can easily build and host their clients' services, without worrying about the technical details. Our platform is designed to simplify the process and make it easy to manage everything in one place.
Secure Hosting
Mobibox's secure hosting solution protects DCB aggregator's websites from fraudulent activities and cyberattacks, ensuring that they can focus on their core business with peace of mind.
Access to Multiple Payment Methods
By connecting to Mobibox, DCB Aggregators can provide their clients with access to multiple payment networks and methods. Our platform aggregates multiple payment and transaction processing including direct carrier billing and store billing into a single platform, enabling faster and easier access to payment services.
Safe and Secure Landing Pages
DCB aggregators can prevent LP manipulation violations by using Mobibox's user-friendly landing page theme builder. This customized builder is specifically designed for advertisers with limited manipulation capabilities, ensuring that they can create safe and secure landing pages that comply with regulations.
AI-Based Marketing Compliance Tool
DCB aggregators can use Mobibox's AI-based marketing compliance tool to ensure that their marketing efforts are compliant. The tool uses predefined compliance guidelines and AI-based marketing intelligence to detect non-compliant banners and automatically halt any marketing activities that do not adhere to rules and regulations.
Smart, Dynamic, Secure SDK
Robust back-office: The Mobibox platform has a robust back-office system that enables efficient and effective management of payments and transactions.
Fraud Risk Mitigation through advanced security on landing pages: Mobibox's landing pages have advanced security measures in place to mitigate the risk of fraud and protect the integrity of transactions.
ROI Analytical Tools and BI: Mobibox provides powerful analytical tools and business intelligence to help businesses make data-driven decisions that maximize their ROI.
In-App advertisement with an integrated conversion tracking: Mobibox allows businesses to run in-app advertisements with integrated conversion tracking, making it easy to measure the success of ad campaigns.


Streamline Your Business with Our All-in-One Solution: Monetizing, Hosting, Payment Management, Advertising, and Real-Time Insights.